Two animation workshops in the Freinet school Hélène Boucher
Mons en Baroeul, France. 2015
CLEA: Contrat local d'enseignement artistique

4 months of workshops, games, and other activities in schools and other places.
Tourcoing, Roubaix, Wattrelos. France, 2014-2015
(Below is a selection of activities)


This is a project created with a group of children in the Middle School Lavoisier in Roubaix. The children were a part of a CLIS class (Classe pour inclusion scolaire), a class meant to assist children which, for family, social, or medical reasons, had difficulties in school.
The project was to paint a mural on the school property that can only be fully seen from one specific viewpoint, inspired from the artist Georges Rousse. The figure portrayed was entirely invented by the kids.
Workshop led with the wonderful teacher Marion Lhermitte.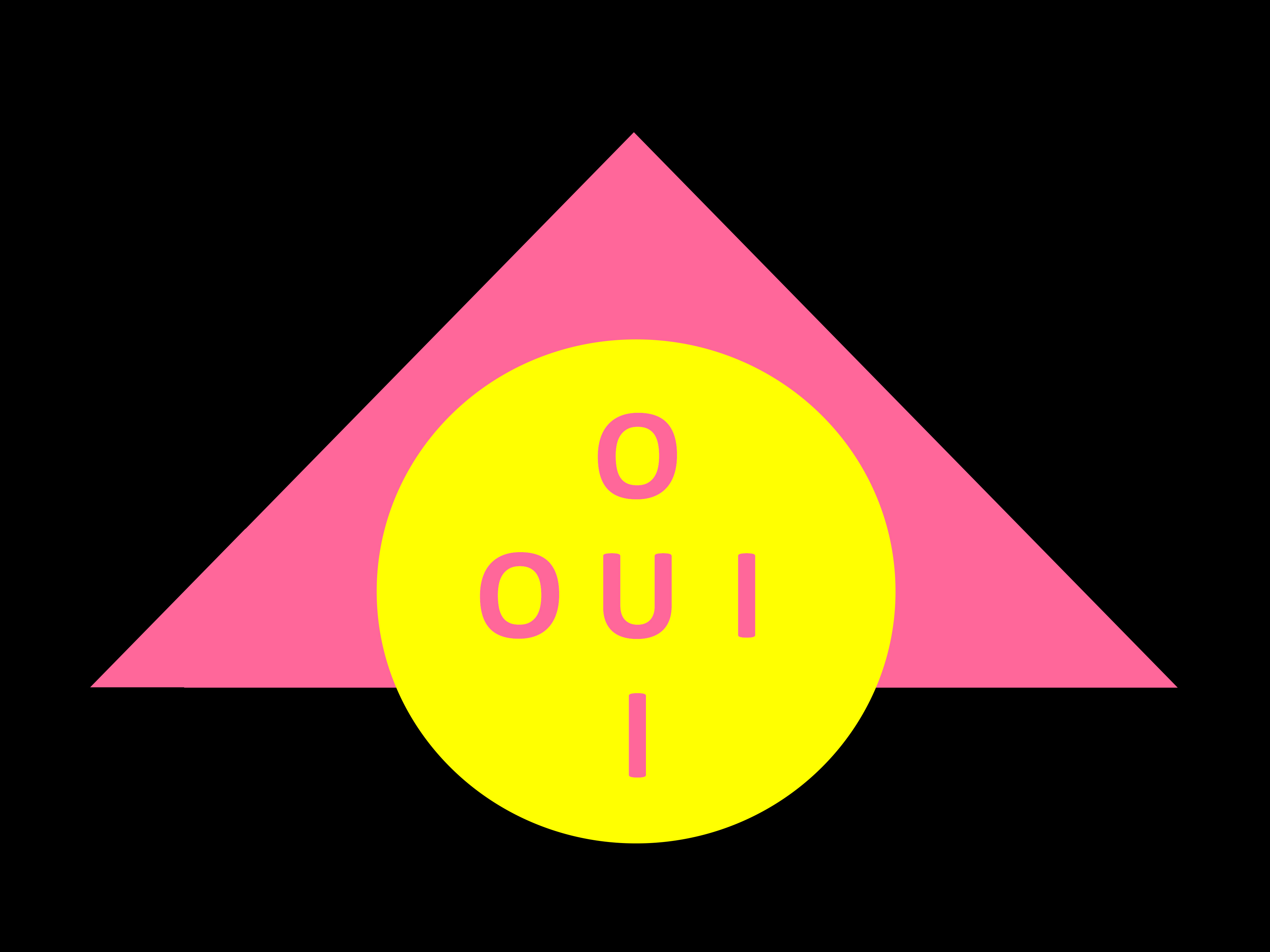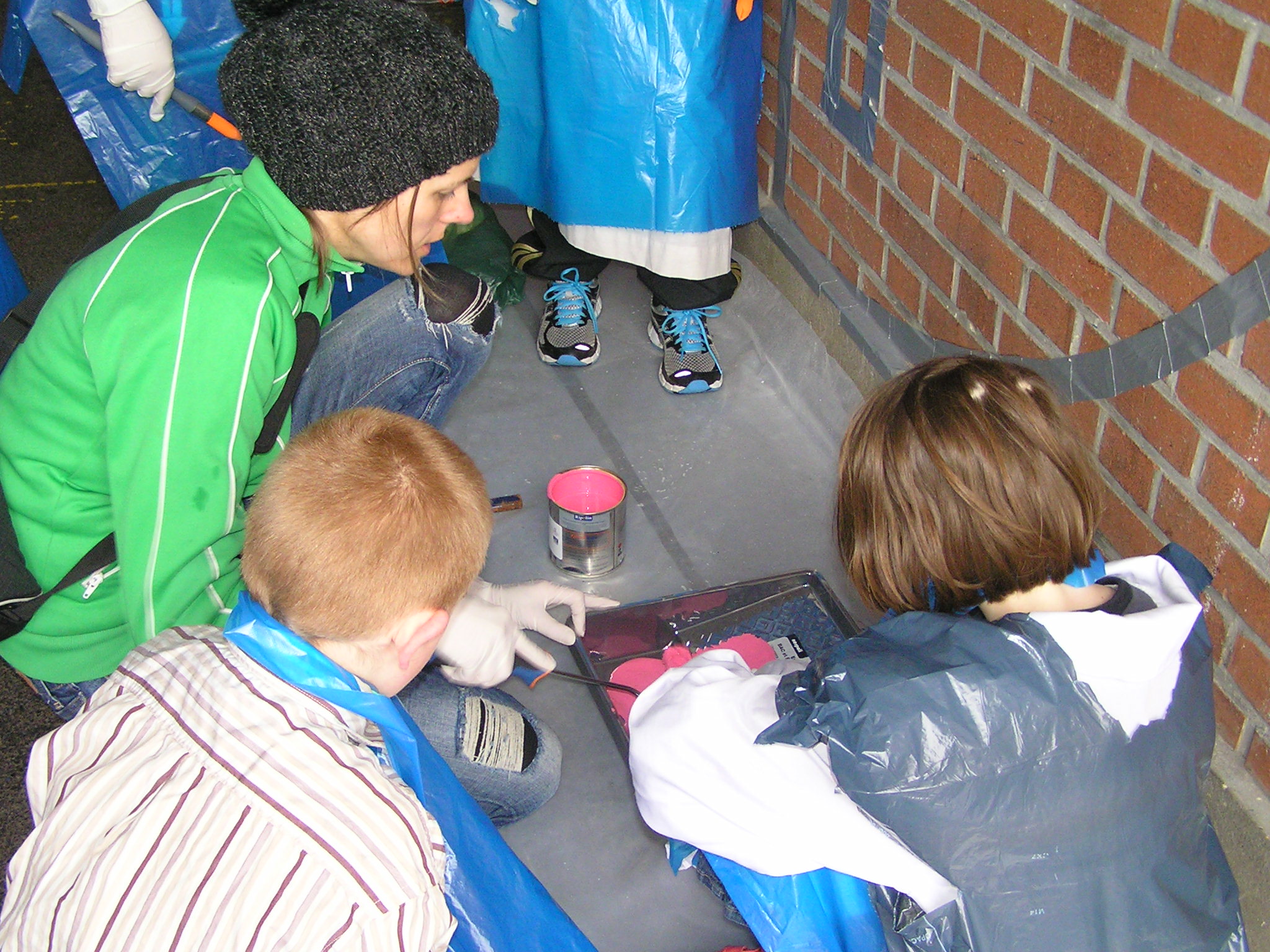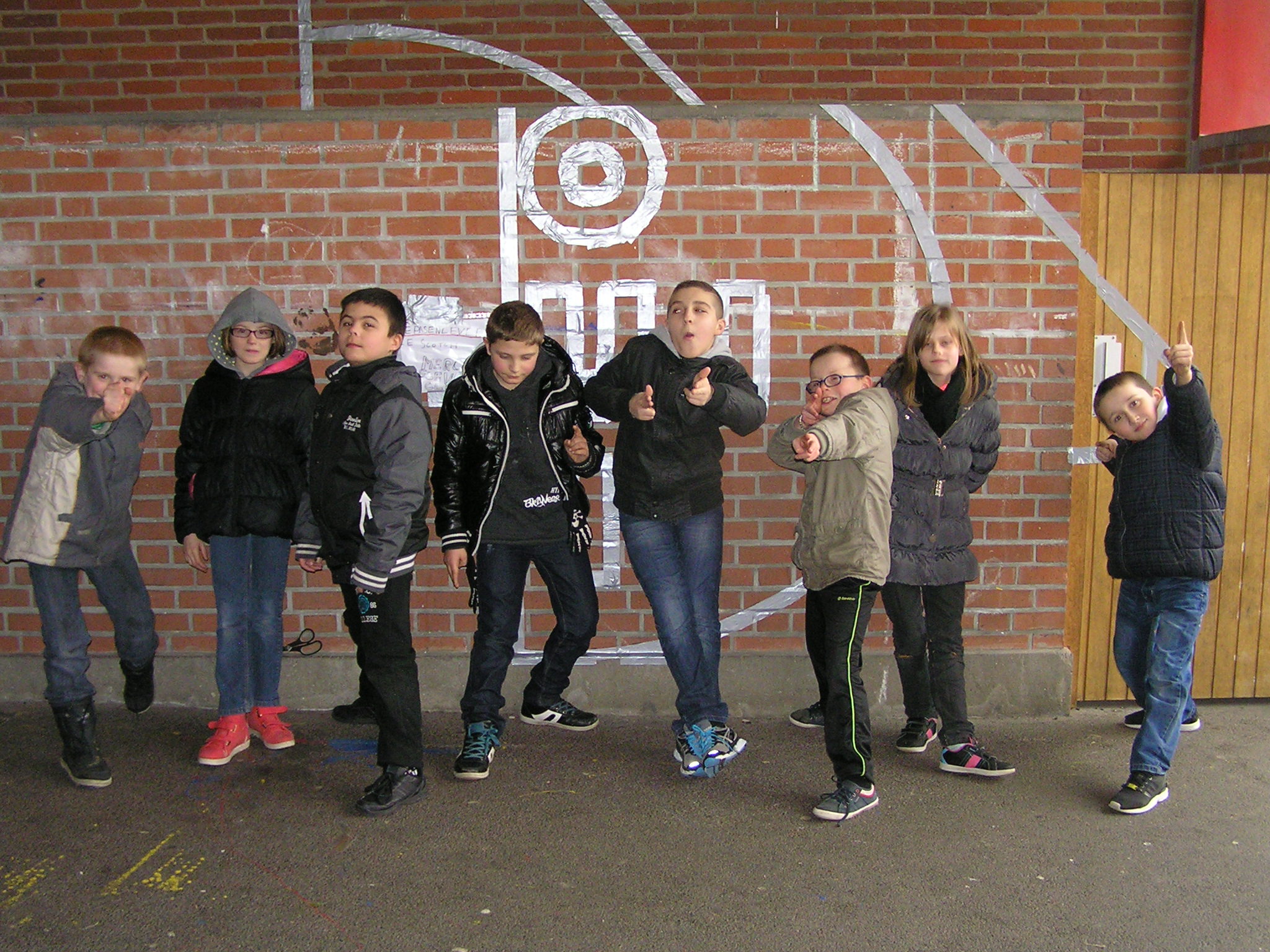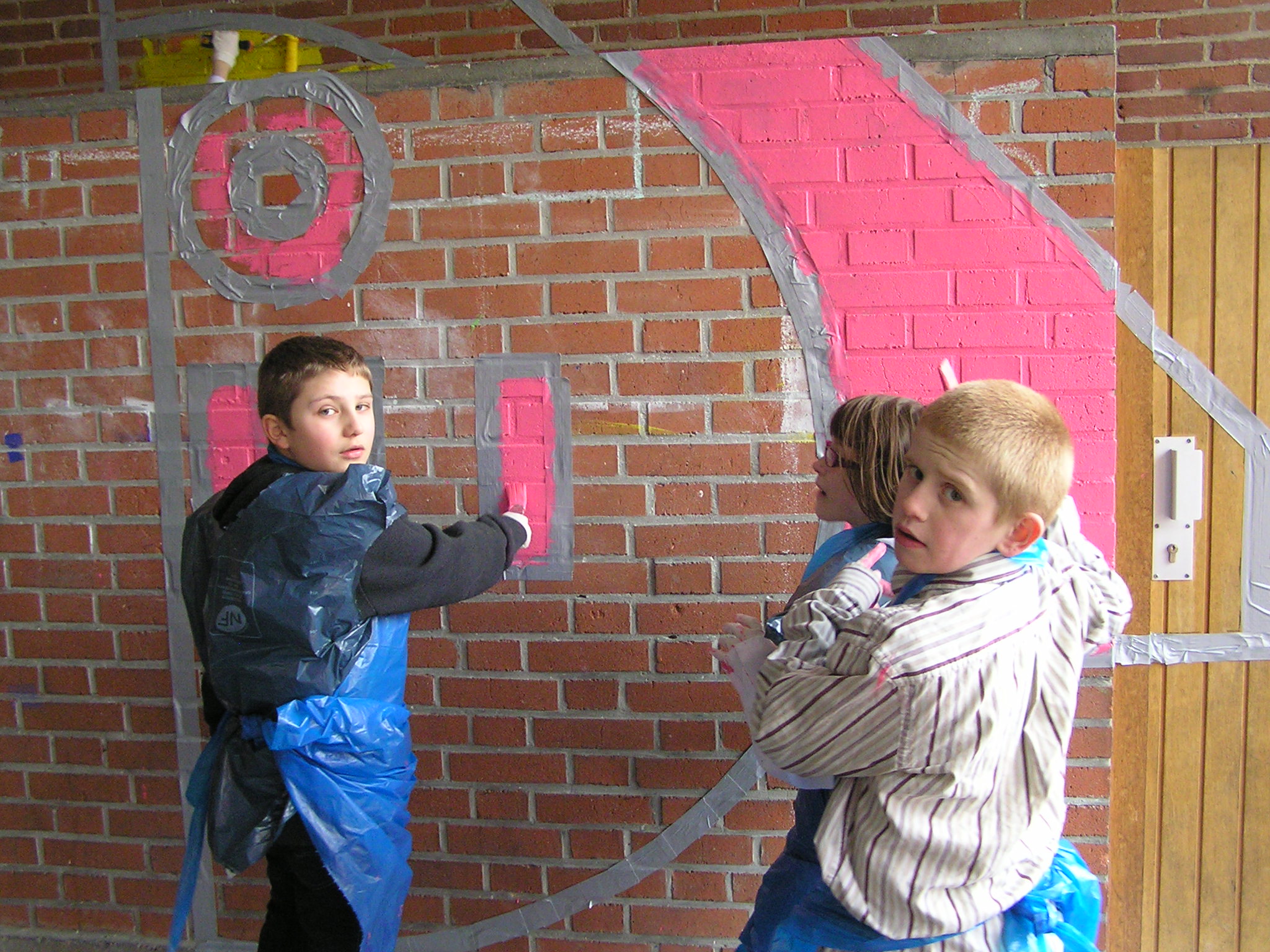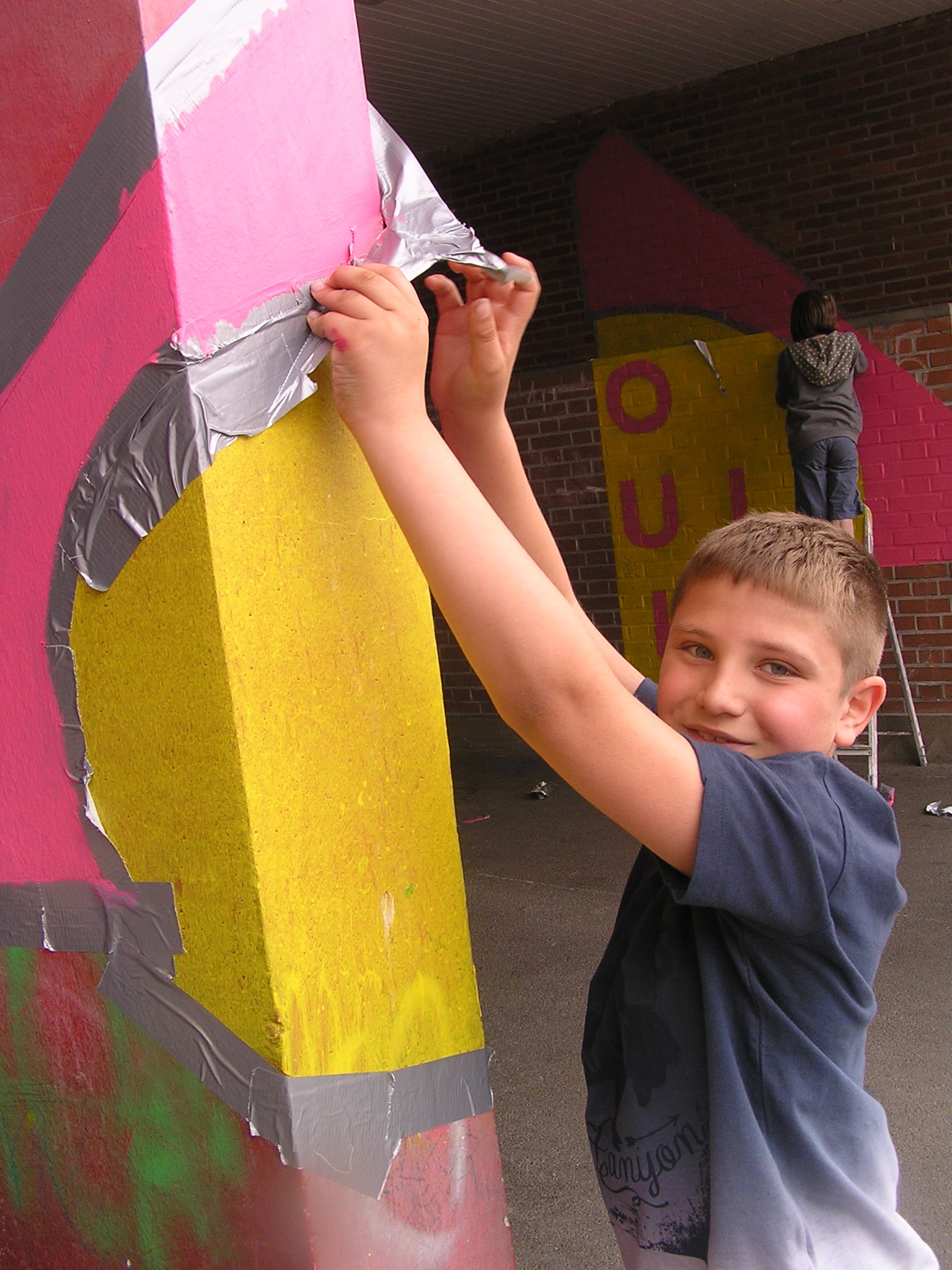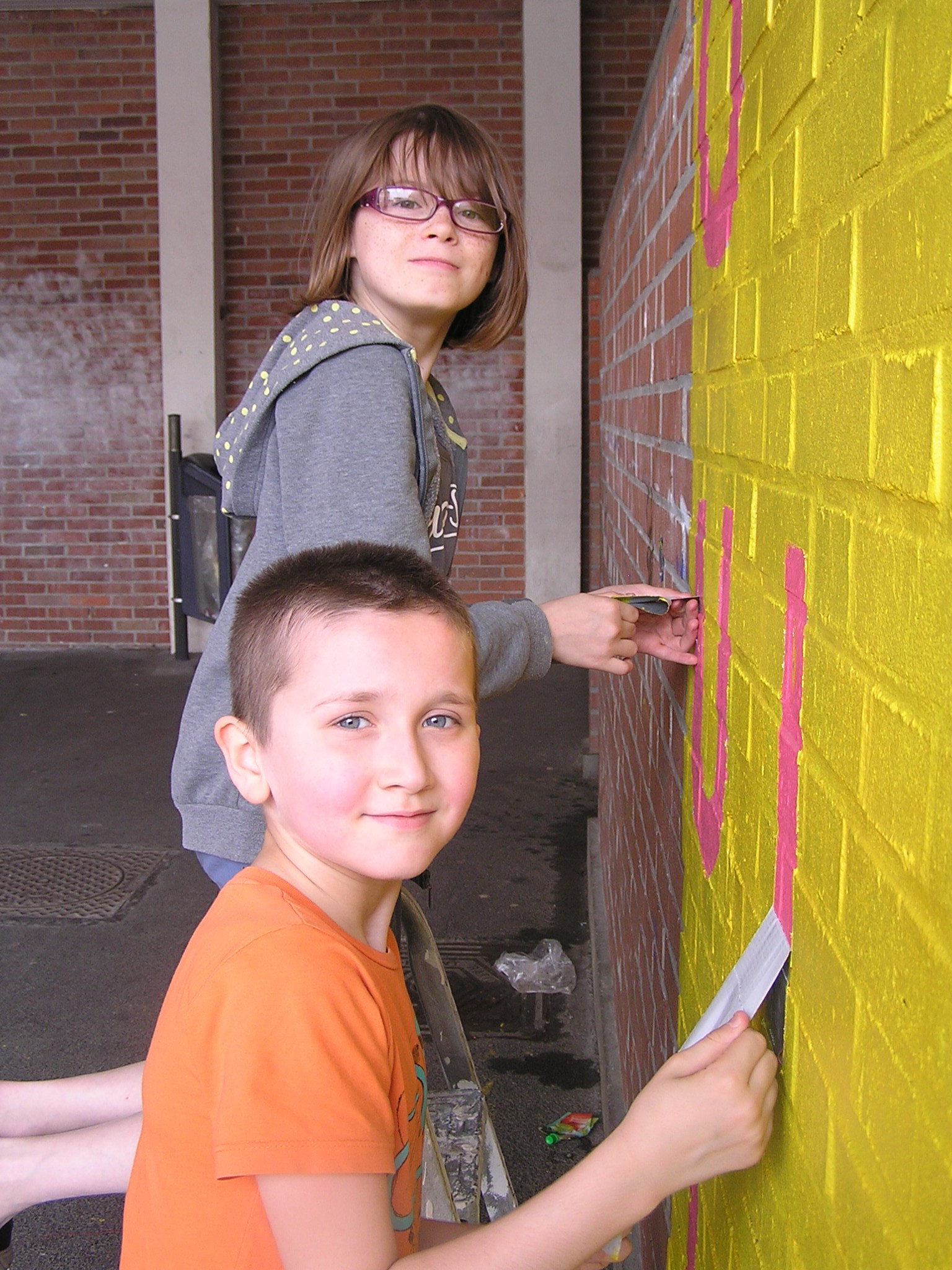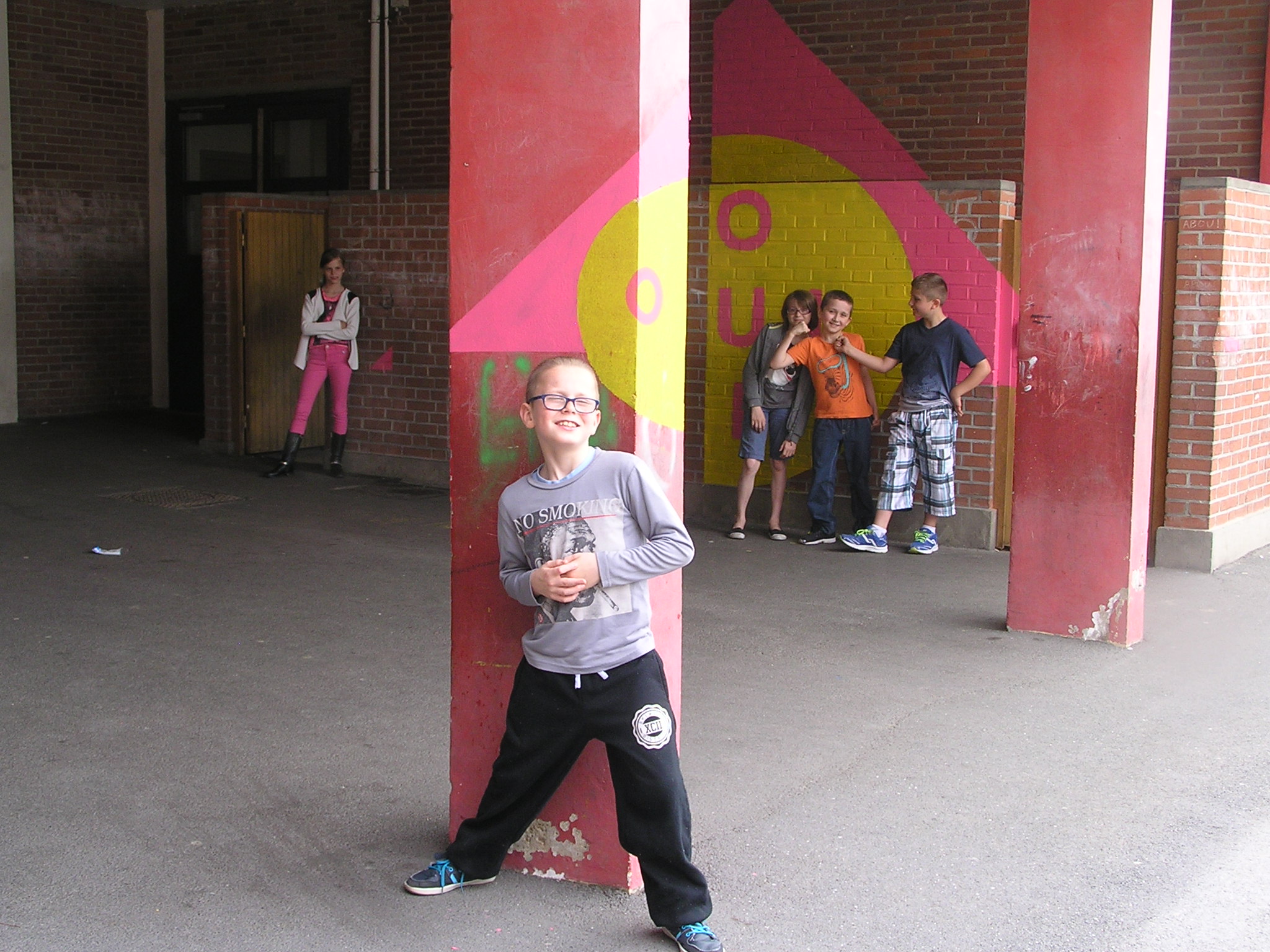 This is a booklet made in the "Maison Familiale" (Family House) in Tourcoing that supports abused moms and their children. I asked the moms to write about a moment that had changed their lives for the better. Their children drew a picture from a memory.
Workshop led with the help of Marylise Cuvilier and Floren Mariacourt.

The students of the middle school Marie Curie were asked to take photographs of their surroundings that they thought were "banal" or unimportant – they had to consider the unconsidered. After a selection was made, each group would receive a photo from another group without knowing what their intention was and had to make up a story from it. I recorded the students reciting their tales and edited together the compilation.
This is a video resulting from an archives-and-video workshop in the Mediathèque of Roubaix with a group of 15 children aged
7-14. We projected the Mediathèque's archives in different locations of the library and collaboratively made up games and different usages of the space.
The following 4 videos were made by students at the high school Rostand in Roubaix. The theme for their videos was "reimagine your everyday". The students asked to choose everyday actions or objects and suggest a new way of considering them.
Film workshop led with the help of Professor Samira Boulhais.